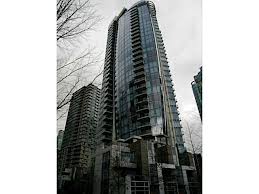 I think we all know the rains have come for earnest. The poor huddle low. All hunched back, no face. Spotted cardboard swells and sleeping bags are bundled up off the floor. Vancouver feels the weather in its joints: Main and Hastings, Union and Prior, Pender and Jackson. All these bender parts that have borne the most strain and worked the longest days. The streets that can say they've been trampled by horses.
Spitter sputter on my windshield as I dodge jay walkers recklessly taking cover or taking their next hit. Their next hit might be me if they're not more bloody careful. It's a stark contrast driving through East Van to the ocean view side of Cordova. It's Dante's inferno in five minutes.
Our play is filming a scene in an exquisite apartment owned by a friend of mine who kindly let us use it.
She generously opens her door to many wayfarers: there is a "user manual" beside the kitchen sink, guiding us lucky sods to everything. This friend is someone I have admired from hello. Even twenty years ago, she was effortlessly classy and made earthy elegant. She always gives in the most practical of ways. This is a person who should have means because she knows what the hell to do with it. She makes things beautiful and simple, she supports the arts and she actively and continuously works to better the lives of those less fortunate. It's exciting to remember there are people like that out there. This is the same with my friends on Bowen. And I have not named names because they would HATE that. Modestly seems to also come with the territory.
The shoot is a success. Richard cracks a bottle and we toast our wrap, overlooking Coal Harbour, and watch a helicopter take off from a roof below.
My friend's lively bright apartment with its present gypsy occupants is in stark contrast to the tall building beside us: entirely dark and empty. There isn't  a single light on. Not that we can see, anyway. It's "the rapture" kind of ghostly. Jess quips, "Why do you think the concierge is so helpful? He's grateful to have something to do. Most of these homes along the waterfront are sitting empty." True. At best a holiday house. At worst: an investment.
We perch on the end of the creamy white sofa and marvel at all the space. I think it was Lois who said "We can actually stretch out our legs." There is a knowing chuckle among the circle of artists: cramped into 600 square foot apartments, shared bathrooms, lofts of leaning heritage houses, nose to nose with our neighbours.
"I bet you could play your music as loud as you want and nobody would hear", dreams Robert and his Green Day.
I drive back home along Hasting street and as I pass each soaking wet head I beam them into a luxury condo in that ghost tower for a sip of water. A sit by the fire. A hot shower. Clean sheets.