Yesterday we danced a twelve hour day. It was me, Donna (the other Canadian) and a room full of super fit Zumba instructors. Donna is incredible. She's not an athlete but she looks like one and she kept up just fine, albeit dog tired. I was – as one can imagine – the comic relief. Miami is incredibly hot and very humid. All of us are sweating so much its like we're all walking around in an invisible shower, rivulets of water running down our backs and faces. Most people on set are latin women, rolling out Spanish on full red lips, flicking their long black hair or brushing back their fabulous afros, swinging their round extraordinary hips. It was such a relief to be in a room full of fit bodies of all sizes and ages and types. Very inspiring.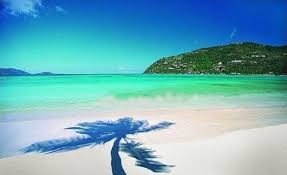 I slipped home after some Cuban food and an excellent mojito and fell asleep under the softness of a big white bed and the sweet sound of my fellow's deep voice. He is picking me up at a late hour, despite an early shift. "that's not a question" he says.
When was the last time someone picked me up at the airport?
I sleep twelve hours straight.
Today I poke around the Wynwood art district: funky cafes and gardens of graffiti with a great big grin on my face. Now flying home. Everyone who asks me where I am from and hears Vancouver, says, "Ooh, so beautiful!" and sigh over the thought of a cold ocean they could jump into.