I stare at two posters on the ferry terminal message board and they both look like the inside of my head: so many colourful ideas and lofty ambitions all crammed into one tight space. In short, utter chaos. It makes me laugh. At least I'm not alone in the ol' creative process here.
I am half way through my first draft of Holy Mo! A Christmas Show! and coming to the island to write.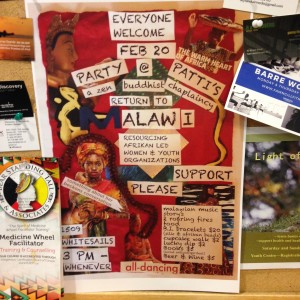 This red crazy poster is for…a dance…? a Buddhist chaplaincy while returning to Alawi? A fundraiser? Meeting an alluring woman I "can't forget"? Eating cupcakes? African women and children are being supported or they are the ones invited to come….or? Where is it? I guess I have to know Patti and her place because there is no address listed. I don't even know what island this party is on. Hey, that's okay. BC is a small province. Surely everyone should know Patti by now?
Reminds me: clarify your message, Frangione.
I've only had writer's block once, and it was a commission for a very hip feminist company I've admired for years, Ruby Slippers. Again, I had some really fun concepts but I didn't know what I wanted to say and I was getting married and touring western Canada with Espresso. I knew I wanted to be cool and I wanted to please my AD and I wanted to do something that wasn't typical for me. I wanted to be "edgy". All of these are sure fail reasons to write a play. The flop was called MMM and I still shudder thinking about it. All the people I disappointed. It had some really fun moments and great performances and some gorgeous music, don't get me wrong. But the writing itself was a pile of steamy poo and I never could figure out how to rewrite it.
This isn't the case with Holy Mo! A Christmas Show! The problem here is: it's a sequel to my first professional production, a very successful play. It's the kind of show that gets the feedback, "This play changed my relationship to God." So, how can I not get all precious and anxious about it?!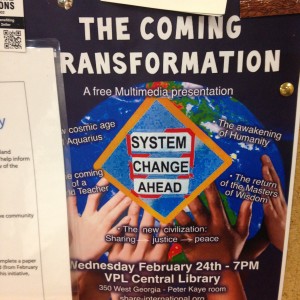 I view a poster to the left and chuckle, "The Coming Transformation". It promises; In one short free multi-media presentation you may learn how to awaken humanity through the cosmic age of Aquarius, be alerted to the coming of a great teacher and the return of the masters of wisdom. If you attend Feb 24th at VPL it's one step closer to achieving a new civilization sharing justice and peace. That IS quite the video! AND it's free! At least I know where it's located.
This poster makes me snicker. Of course I want a civilization full of peace and justice, so why am I snorting with skepticism? Because it professes to know the answers.
Ah. Well, that takes some pressure off. I don't need to know any answers. I just have to ask the questions. That's my job as a playwright.  Because the so called "answers" are individual to each audience member and far too wide reaching and complex to achieve in a multimedia presentation or a ninety minute play.
Above the transformation poster are two musical events. They're probably both magnificent. However, these posters are not doing them any justice. One looks like the woman would like a cyanide martini and end it all now. The other, the guy is really enjoying having his eyes poked out.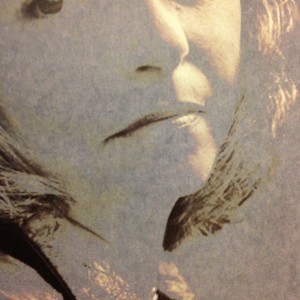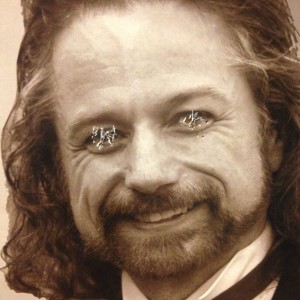 Well, don't we all, some days.
Marie is going to be joining me on Monday. She is flying out from Rosebud. We devised the original Holy Mo with Rene Joshi, a very collaborative process. God. I miss Rene.
Marie and I were writing in isolation this time, each to our own province (Rene now in Winnipeg with her hands full) and confessed we were both feeling scared and overwhelmed. So, we are coming together to write together. What a simple solution. What a big relief. We don't have to be sad and alone or frustrated, wanting to poke our eyes out. Theatre is a collaborate art. Right.
As my ferry pulls away from the dock I remember a party I went to quite a few years ago. I think it was after seeing Julia Mackey's beautiful Jake's Gift. Anyway, this woman at the snack table came up to me and said, "You wrote that play…that play…I can't remember the name now, but it really changed me. It really made me rethink my idea of what it is to be a woman in today's society.." I nodded, knowing the usual answer, I said, "Oh, you mean Espresso. Thank you." And she said, "Espresso? Never heard of it. No. Oh, I remember now, it was called MMM."
Put the poster on the board. It will reach someone.