I chuckle over the Italian breadsticks I place on the laden table. Do I tell the host: when she bends over to baste the turkey in the oven, her short skirt rides up and her entire bum in tights can be seen? She pops back up, buoyant and smiling and asks if anyone wants more Riesling.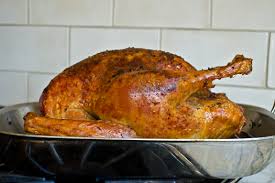 Nope. Not gonna bring it up. it's part of the whole experience and quite frankly, she might not even care. When I look around, I figure nobody else would either. They're busy hooting over a pair of knitted gloves in the shape of sharks and they're passing around some game called Bop it, where you have to pull, twist, I dunno – on a noisemaker. It's pretty amusing to see reverend L in heated competition with my daughter, holding this silly thing up to her ear and "bopping it" with her forehead for the sake of speed.
What a vivacious bright light our host is. Her house crammed with rosy cheeked tremendously huge teenaged boys, food and fixings and a perfect real Christmas tree in the corner. Grandma is on the sofa, dressed in a classy pant suit, funky jewels and fantastic eyebrows. She is from Long Island and pats my hand in that New York kind of way as she gasps in horror recounting the terrifying embarrassment of the last election. By her feet sits a gentle little glassy eyed dog, feeling guilty for even eying the cheese tray.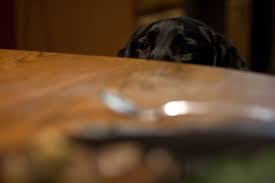 My husband is the only man in the house, striding around head and shoulders above a sea of women and children. He works with five people who – I believe – identify as lesbian. One couple has children a lot younger than ours and I watch them tag team: kindness and generosity with each other is a reflex action. They go to our church.http://standrewswesley.com
We speak about the ministry team: Jen and Dan and Gary (at St Andrews Wesley, downtown) with great affection. Today Gary shared a long beautiful poem about the Christ child trembling with a dark dream, being a child who would change the world. I'm not sure whether he was improvising poetry or whether he had memorized this one. Either way, equally amazing. We were musing in awe over his memory. He can recount long poems off the top of his head with great oratorical ease. Both Dan and Gary are compassionate, super smart, socially aware speakers we love to learn from. I shared with our dinner guest friends, "Why today, we saw a hip young fire fighter friend in the pew behind us who said he was worried the kids pageant would mean that there would be no sermon. Luckily, Gary could fit ten minutes in. I mean, when do you EVER hear anyone under eighty years old complain that they'd get no sermon?!" We all chuckle.
I look around me at all these happy easy faces. For a moment I remember a conversation I had with a reviewer in town who protested that my Father Ryan in Leave of Absence was a figment of my imagination. He could not conceive that "gay" and "Christian" could go together, he had been hurt by the church so much. It's a beautiful thing to be in a living-room this evening, where that divide doesn't exist. And I'm so very glad my daughter is fortunate enough to be in the middle of it, nipping another chocolate.
I love this. This coming together in joy and kindness and some silly fun. Two years in a row now, this has been the most unpretentious, warm and fun Christmas party we go to. And the turkey was amazing. (having been basted so faithfully!) I sit back for a moment and watch everyone. Grand daughter is helping lift her dear Grandma off the sofa, glassy-eyed dog is getting an ear rub, one parent is patiently holding a son who is literally doing somersaults around her right arm while she engages in meaningful conversation to the woman beside her. The new girl in the office steals my husband's book from him, playfully, and says he can have it back when she's done. The teenaged boys are helping clear the table. What?! Everyone says they're going to come to my play and I believe them and I'm so happy to be able to offer them something that I am quite sure will delight them back.http://pacifictheatre.org
Despite the rise of the extreme right and the election of Trump we spoke of earlier in the evening with Grandma, I look around me and do know that the world is becoming a better place.