"I want the pigeon" says my step son. "I want to try something unique." This is the boy who has ordered Margarita pizza from southern Italy to northern Italy, give or take a plate of gnocchi which is basically the same thing in ball form. Nora chimes in, "Me too!"
Fantastico! We are still up for adventures! This is a good sign.
We are at la Beppa di Fioraia, a shabby chic garden cottage turned into a restaurant with a beautiful hip sparse patio and a clean lined quirky interior. The waiters are all handsome young men with fabulous swirly hair and the owner is a very tall Amazon of a woman in skinny jeans sporting a pompadour. She is ruling over the roosters. We are surrounded by Italians, not a tourist in sight, and the waiter barely speaks English. We take this as a good sign. This is another one of Lawrence and Trish's recommendations and we're glad for it.
We order "beppa" – a sort of appetizer plate with fried bread, fig and chive compote and an assortment of meats and cheeses. I say to our boy who aspires to be mostly vegetarian, "Oh try the olive tapenade!" He raises his eyebrows enthusiastically and smears some onto a wedge of bread and takes a big bite. It's chicken liver. Oops. Sorry bud.
Dinner comes. The pigeon is beautifully presented. (I can't help but think of the pigeons crapping on all the statues outside but I don't mention this) There are two fillets and two minced balls with tiny bird bones sticking out of them, funny, but very delicious. The kids call them "bone popsicles." Scott has rabbit and mushroom fettuccine and I am bold and try the home rolled cappelletti with chicken liver and scampi. (cooked this time) It is divine. We follow it with a fresh green salad and berries and then walk home, full and happy.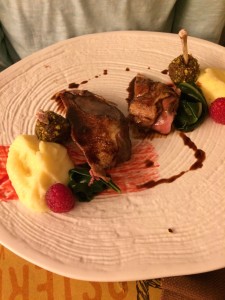 Gee, it has been a lovely relaxed day. We slept in and then wandered over to the Museo Galileo. It's a good place to take the kids, though not nearly as kid geared as science world. It was hard for me to comprehend the use of many of the ancient scientific instruments displayed, but they were beautiful and interesting all the same. I was taken by Galileo's personal telescopes, the cosmic and astrological globes, the early thermometers, the maps before the Americas were discovered, the attempts to measure the speed of sound in the 1600s. The kids got a little overwhelmed and zoned out after a while, but then we'd hustle them into a new section that would ignite their interest; like the earliest pocket watches. On the second floor there were gynaecological instruments and many life sized models of various healthy and unfortunate births. I felt very conscious of my vagina for the next half an hour.
After Galileo, we went back to one of our favourite gelato places then checked out the San Lorenzo market. Much of it was closed on a Sunday but the food gallery was there  – lovely – and many outdoor identical shillers of purses, belts and leather jackets under tents outside. Scott bought the whole family belts at a decent price, having fun bartering with the seller. Then "Luigi"  next door talked him into his leather jacket tent with stories about his girlfriend from North Vancouver and before we knew it, Scott was wearing a soft lamb skin Gino leather jacket and being offered a sweet deal of only 260 euro. Okay maybe 250. Okay maybe Luigi is having a bad day, as we walk out, he offers 240. Sorry Luigi. Not his style.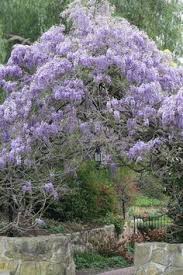 We kept the day easy and light. Tomorrow we head to the Cinque terra to hike.
As we wander home from dinner across one of the less glamorous bridges, we enjoy the twinkling lights along the Orno and we're showered with a very misty light spatter of rain that feels like a blessing. We pass an old hotel and walk underneath it's huge tree sized vine full of Wisteria now in full bloom. We are all back to being in a good mood and grateful. We pass a Catholic church with a bunch of youth (from Scandinavia I think) – singing earnestly around a guitar. One of them urges us in. "Light a candle for the victims of the terrorist attacks?" I am taken aback. She withdraws and assures, "You don't have to, only if you want to."
We each step in and reverently light a candle for the victims and families in London and for those who will feel a rise of suspicion and hate around them. We place the little circles of light on the steps of the chancel while the kids sing in the side chapel. Right. The rest of the world is out there and they most certainly aren't on holiday. We wander home quietly, each child leaning into their respective parent.