My dear travelers from afar are soon flying back to Algeria and northern stars. I take my Muslim friends to a Christmas party (Karen Ydenberg and Darcy White). I say "Karen is an opera singer so there's sure to be some good carol singing, and she's also Dutch, which means: great cookies." True to my prediction, carols are sung by a host of fabulous musicians and singers who end the evening with an impressive hallelujah chorus in the parlor beside heaped plates of cream cheese cranberry shortbread served by their lovely three daughters. Darcy is a fabulous host, pouring pink champagne, and he invites guests to make a donation towards a non-profit organization that works with children in Africa. Sousou and Haha turn to me at this announcement with an expression I can't quite place. They are their usual lovely and amiable selves, taking lots of pictures of Canadian Christmas. The Whites make our nation look good.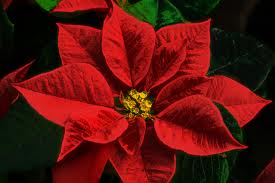 We have a little dinner at Earls, surrounded by poinsettias. "These are Christmas plants. Not sure what they have to do with the baby Jesus." I laugh.
The Algerian girls head to the Calderwoods (friends Sousou met from a previous visit) and Nora is in Toronto with Michael doing the old lady Kopsa tour. So I squeeze in the last of my Christmas shopping and cooking, see Cross fit Charlie for a work out, lift old Tartuffe into the back of the car and head to Anita's house in Kamloops: my usual "Nora-less Christmas" destination. And yes, the day is as long as my sentence.
The Coquihalla is brutal this evening: snow, ice, fog. Semi-trucks are stuck blinking full stop at Shylock, Larson and Comstock. I put-put past them in my Mini Cooper, Tartuffe steaming up the windows with his dog breath. I sing "Best day of my life" with the American Authors.
I arrive at Anita's five hours later than I first predicted. Anita is entirely not surprised. Over our two-decade friendship she has completely let go of any expectation that I might ever be on time. I strive every New Years Eve Resolution to get better, but until then, I am grateful for her grace. She has a lovely front stoop with Christmas lights and decorations: poinsettas. She has a little water dish and an ear rub for Tartuffe. She has her usual fabulous butter tarts and the "very bad for you" 1950s shortbread cookies she makes with a vintage cookie press. They contain sugar, butter, and enough hazardous food dye to stay in the bloodstream forever.
Her tree twinkles in the night and her view of the valley is spectacular. Every pine, spruce and rooftop is covered in hoar frost. It's entirely Narnia under the rule of the Snow Queen. We sip wine and giggle about our upcoming trip to Italy and what fabulous shoes we must wear and how we will roll our hair and what silky night gown we must pack because flannel gets confiscated at the Italian border and no woman in her right mind wears a pony tail in Florence.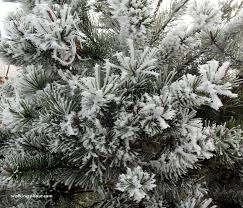 I notice every year Christmas gets a little easier. Though, understandably, it is hard to put up the tree alone. It is a stretch to reach for that star. We spend a little time giving thanks for the fathers of our children: Nora's Dad, Michael, cooking turkey for his bevy of old grumpy ladies. Anita shares some wonderful memories of young Jeremy playing Romeo to Katie's luminescent Juliet: Anita relegated to Lady Capulet. (but she got to wear an excellent costume as Lady C, so really…why should one want to go through an exhausting senseless suicide by dagger when one can simply swish around in a fabulous cape then go read magazines back stage?)
Christmas eve I make sable fish with a burnt orange glaze and we play Settlers of Catan: Emma, soon to be sixteen, is the ruler of the universe almost unequivocally.
We pop over and catch the evening service. The pastors and musicians have done three services today already and they're all exhausted. The youth pastor's benediction is, "Now…everyone…go to bed…and wake up." Silence. He just doesn't have anything profound left in him. The whole congregation laughs as he lifts up his hands in humoured defeat. He must be a Dad with young children.
later in the evening, back home, we watch Elf and are agog at the constant ads for condoms and "connect with singles" ads during this family Christmas show! We shriek and Anita apologies, as though she has anything to do with the programming. Sebastian sighs, "It's okay. I'm used to being in a house full of women."
Christmas morning we unwrap far too many presents, really, and Mitzy the cat bounds through the paper, finding her inner kitten, momentarily forgetting the intruding dog.
We bundle up and head out to see Doris, Anita's Mom, now 95. We sing faltering carols on the piano while Doris carefully munches a butter tart made with love and a comatose man in a Santa hat sits in a chair beside us as still as a stuffed father Christmas. The aids have done Doris' hair for the holidays and put on some rouge and painted all the ladies fingernails in the home a bright red pink. I think about how their hands look like poinsettias: bright blushy leaves on spindly knobby stems. Emma and Sebastian play and sing. Emma does some beautiful ballet on carpet and Sebastian tumbles out some gymnastics in the old folks parlor, precariously close to taking out a lamp. Doris, delighted, turns to Anita and pats her hand wistfully and says, "Anita would love this."
We drove home and I thought, "How lucky we are indeed to go to bed and wake up."
Anita makes a terrific ham and we follow it later with my cranberry cheesecake and more games. Later, in the evening I look up the legend of the poinsettia: 16th century Mexico, a little poor girl with nothing to give was inspired by an angel to gather weeds and place them at the altar to celebrate the birth of Jesus. The weeds immediately sprouted luscious vibrant red leaves.
Overnight everything in Kamloops has turned to ice. I notice this too late as I take Tartuffe out for his morning pee. He descends Anita's flights of stairs and his back legs shoot out from underneath him. He goes down bump bump bump on his little furry rump, the entire way. It is one of those horribly funny moments. Luckily, he doesn't seem hurt. He just turns his head and looks back at the stairs with hooded blue eyes full of contempt. He is soon cheered when he realizes he gets to follow Sebastian and I, off leash, to the sledding hills right beside the house.
Now, for those of you who do not know Kamloops, the sledding hills here are unbelievable. They're two city blocks long and often come with treacherous rocks, bluffs of sage brush hidden under snow and voluptuous moguls. As we approach our first plunge, Sebastian on a respectable sled and me on a tiny superhero magic carpet…I notice drops of blood on the snow from a former sledder. I tell myself, "oh, that's just a nose bleed…the dry weather…"
Sebastian has brought his new video camera and I capture him plummeting down the hill first in his usual somber methodical manner. I decide to rely on his expertise and I follow the same path.
Whoot! It is fun! Though the ice covered snow is hard on the stomach.
We try a few other hills further down the cliff and then we get to one with three large humps that's been sledded down to the grass and slick as a skating rink. Sebastian decides he's not going to chance it but he offers to video tape me if I would. I trudge over to the top of the hill and as I do a woman in ski pants marches through the snow at the bottom of the hill with her dog and waves at us like a traffic cop. She yells a parental warning, "This is not sledding weather, it's too dangerous! The hills are too icy! You'll hurt yourself. Don't do it!"
Utterly delighted that I'm being chided by an adult, I wave cheerfully and take a running jump. Whoop whoop whoop, down I go, over fields and floods, rocks hills and plains and repeat the sounding joy, sliding as fast as lightening, all the way down to the bottom. I dig in my heels to stop myself from crashing into the guard rail. It is awesome. And I feel its awesomeness.
I look up and see the snow boots of my chider. Then I see her startled face when she realizes my age. I sheepishly brush myself off and pick up my crazy carpet and say, "You're right, it's not sledding weather, but I can't resist." She smiles, "You're a good Mom." Sebastian and I don't correct her as we trudge back up the hill together and have a delightful chat. She recognizes him as Gavroche from Les Mis and is justifiably effusive over his spectacular performance. Sebastian, 12, and always modest, says, "Thanks. And my sister was in Fiddler on the Roof. And my Mom was in Boeing Boeing". I am touched by the way he humbly shares the moment with the rest of his family.
I drive back home to Vancouver and the weather is terrific this time. Whew. I will go to bed and wake up.
And as I think through the various gifts of the holidays…I keep returning to the modest offering of weeds. How an act of love transforms them into beauty.
(Sebastian's video of us sledding)