I know it's mostly meant as harmless flattery, but I am not a goddess. Where and when did we shift from the goddess movement and the acknowledgment of the Feminine Sacred to acknowledging ourselves as goddesses in some pop culture approved form of self grandiosity?
A goddess is a female deity with supernatural powers. Wouldn't it be strange if a man walked around declaring he was a god? Yeah. Are we Gaia, the white Tara, the female Christ, Mazu, Mami wata, Brigantia, Isis or Aphrodite? Why would we want to pretend to be?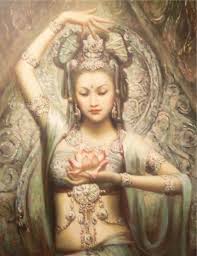 Sure we toss around the term goddess lightly and playfully. Why am I making a big deal about it? Someone may say I am the goddess of chocolate cake because I have an excellent recipe. I abuse words too. I might say I love Gael Garcia Barnal. I don't love Gael Garcia Barnal. I have an appreciation for his soulful film performances and an awareness of how beautiful the curve of his mouth is. Do I diminish the power of the word "love" when I use it so flippantly? I think I do, actually. But the real problem would be if I started to believe, a little, that I might actually love Gael Garcia Barnal. Then I go from being playful to being a stalker fan nut bar living a fabricated life full of delusion.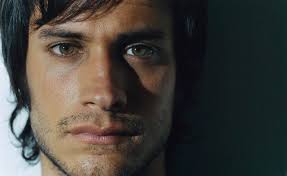 And this is where I take exception to being called a goddess: a growing trend. If we actually start to believe it…even a little…no. I am not a goddess and neither are you.
When did we decide, as women, that calling each other goddesses is a form of acknowledgment of our inner power and an affirmation? When someone calls me a goddess, I think, "What an impossible thing to live up to!" What a life of denial. For me, it dismisses all I have worked so hard for. I am not a goddess of fertility for giving birth. I am a mortal woman who gave birth. A miracle happened in my human body and my human body paid the price. One baby lived and it was not in my power to give her life and one baby died and it was not in my power to give her life.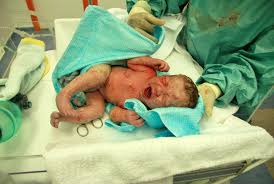 I bleed. I tear. I have terror. I am forgetful and tired and selfish and many other small petty human things. And still, despite all of this, I can accomplish remarkable things. I can be courageous. I can heal, I can remember. I can wake up. I can be selfless. I can, here and there, rise above pettiness. This is remarkable for a human, unremarkable for a goddess. I am strong enough to admit I am flawed. I am big enough to admit I make mistakes. I have faith enough in myself that despite my short comings I am born as a child of God/dess and wise enough to know I am not God. And some may say, "I say God/dess because I don't believe in the idea of God". Then I say, "Invent your own word. Don't diminish the power and beauty of mine."