I chose money over family this week, maybe for the first time in my life. Consciously, anyway. It was a bit of an experiment.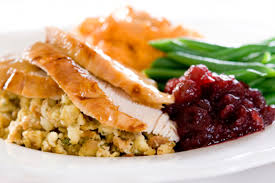 I don't feel smart or responsible or pleased that I took a job instead of going on vacation to see my family this Thanksgiving. I feel depraved.
It happened very quickly. I did six auditions this week and i wasn't getting callbacks, which I know is just a roll of the dice, but my pride will also tell you I usually get called back for SOMETHING. By the end of that string of opportunities the dates started to conflict with Thanksgiving and I aggressively dashed down a jocular check mark next to "available" for one of them. Wouldn't you know it. I got it.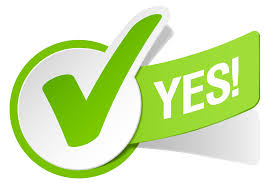 Why? I haven't seen my parents since Christmas and I haven't seen my sister and her girls since spring. We were all going to meet at Mom and my step Dad's new house and see the renovations they've done. Mom has slaved over meals and cleaned the house within an inch of its life and has carefully planned out the weekend. Why have I chosen to pull out at the last minute? What an ass move. I sent my daughter off with my husband to drive across the Rockies by themselves. They both told me they understood. I can fix my car with the money,  I can cover the mortgage next month. My daughter's cheeks flushed as she turned away from me in the car, in that small orphaned way. My husband gave me that sideways stare he reserves for times I remind him of his ex-wife.
We could have used this $3000.00 I'm likely going to make, sure. But we were not in danger without it. The commercial I booked is not going to advance my career in anyway. Am I also…trying to fix something?
Everyone is looking forward to seeing my husband and my daughter. They're incredibly warm and loving and fun. And I'm…loved. Absolutely. I have no doubt that I am loved. Most difficult relatives are. I can be needy around my family and can take up a lot of space. I don't know how not to. This year I've started to wonder if some of them even like me. So, I'm going to do a headache medication commercial instead.
How does it feel, Lucia, not "needing" family?
Sucks.
Withdrawing is not the answer. This goes against the grain of my very being. I believe in family, I believe in love, I believe in big fancy dinners and intergenerational gathering and ritual and I believe in my Mom's turkey stuffing.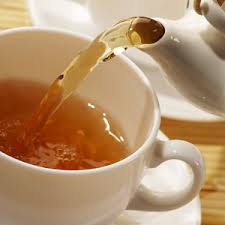 I unabashedly adore my sister and I want to see what colour her rockstar hair is. I want to hear her new song. I want to see the house plans. I want to watch her tilt her head at me at some point in the conversation when I go on for too long. I want to hear her little giggly laugh. I want to see her long elegant fingers point at unseen things on the kitchen table when we gently probe at her personal life, trying not to invade her privacy. I want that moment in the conversation where we have a cup of tea and she reveals with a bit of glee that she's an alien from a different planet.
I want to see the back of my step-dad's head as he completely ignores us and watches a hockey game that he already knows the score of. I want to be delighted when he surprises a grandchild by grabbing them like a monster, resulting in shrieks of delight. I want to see him pull out the score pad when he agrees to play cards and write out elaborate statistics about wins and losses in columns besides peoples names in a way that only a probability mathematician might understand. I want to hear his chuckle at the head of the table and catch that unseen act of kindness he always leaves behind: the shovelled walk, the carried bags, the missing gadget purchased in town, the fixed thing-a-ma-jig. I really appreciate the moments we disagree politically. He will listen and nod and offer his thoughts. He never interrupts, raises his voice or dismisses me. I want to see his blue plaid shirt. He's probably wearing it right now. I think he owns thirty of them and they're all immaculate.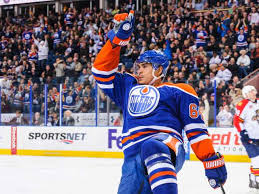 I want to see my mother bomb around the kitchen like a pinball, bounding from the stove to the fridge to the sink to the table, lighting up everything she makes contact with. I want to see that ready smile and the little wiggle wiggle eyebrow and wink she does when she says something private in public to her husband. I want to be amazed, again, by how much she gets done when I'm not looking. Oh, I go to bed and wake up and by 9am, the entire house is tidied and breakfast is already made and supper is prepped. I brew a pot of coffee and – oh, three loads of laundry are washed and folded, the garden is cleared for fall and the ladies event at church is organized. I get up to have a shower and when I return Mom has run for prime minister of a small country, has delegated to all ministers, buttressed all infrastructure, quelled the riots, beautified the public parks, increased literacy by 80% and implemented a terrific recycling program.
My nieces, I can't even hardly write about, I miss them so much. Their bright loving kindness, their impossibly long red hair whipping around, their ready laughter. I love to overhear their careful and considerate communication around just how this imaginary world is going to work, who is playing what character and what precisely will be the focus of this particular plot line. One's a tween and one's in full teenager-hood and they still allow themselves to play play play and hug their auntie Cheetah with a genuine smile of delight.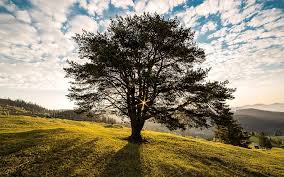 Of course I miss them. I have an amazing family. I am so lucky. I just –
I need to take my brother's advice. He's a family oriented sort of guy, like me, but he's also long distance, like me. He says he's happy to see the family when he does and otherwise he doesn't let it bother him. There are many times I wish I had his pragmatism. Me? I have this constant achey need to see them all more often and I get hurt when it doesn't happen and I get afraid I'm going to lose them. I'm going to be a nightmare of a mother to my adult children if I don't get my act together around this.
I don't know what the solution is yet. But I know unless it's extraordinary circumstances, I'll never choose money over family again.
Just – let go, Lucia. Let go, and be thankful for what you have. Yeah. That's it.